George E Pearce Badger Consultants is a family business with over 120 years of combined experience, working with and studying animal behaviour on a daily basis
The consultancy provides the best expert, independent and unbiased service for all issues relating to badgers and their habitat.
If you have any badger related enquiries then you can contact us on the following numbers:
t: 01743 741 421 | 07811 113 250

The consultancy has a sister company called Pearce Environment Ltd which deals with all environmental issues, specialising in protected species / habitat surveying, mitigation measures, habitat and wooodland management, tree planting, fencing, hedgelaying, pond construction, weed control. Visit www.pearce-environment.co.uk for more information.
We offer a wide range of services relating to badgers all over the UK.
some examples are listed below, we are experts in badgers and planning issues relating to the species:

Badger surveys - development, road schemes, rail schemes, pipelines.
Desktop badger surveys
Update badger surveys
Bait marking / tracking studies
Assessments of previous reports
Site monitoring
Nocturnal Observation/ Surveillance (using night vision equipment)
Mitigation
Badger sett relocation
Artificial badger sett design and construction (using natural materials)
Licensed supervision work
Licence applications
Liaison with statutory nature conservation organisations (SNCO's)
Protection / Exclusion fencing
Mammal underpasses
Public enquiries
Expert witness cases
Emergency animal rescue
Commonsense information and advice
Badgers and Road Schemes
Badgers and Development Experts
Illustrated Wildlife Talks for conservation and other groups by Tris Pearce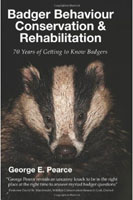 The first book by George,
Badger Behaviour, Conservation and Rehabilitation: 70 Years of Getting to Know Badgers - available now! A fascinating insight into the badger's world. Badger biology, life in the sett, rescue & rehabilitation, consultancy, badgers & farming, and badger-watching, with colour photographs, it brings badger behaviour, conservation and rehabilitation to life. To order email [email protected] or call 01743 742 076

George Pearce reveals an uncanny knack to be in the right place at the right time to answer myriad badger questions - Professor David W. Macdonald, Wildlife Conservation Research Unit, Oxford

George has an extraordinary and instinctive understanding of badger behaviour - Mike Hughes, Badger Trust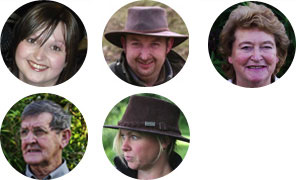 Our work takes us all over the British Isles,
our client base includes:
Development Companies
House Builders
Rail, Road and Transport Companies
Utilities Companies
Quarries
Agriculture
Canal / River Authorities
Government Bodies
Land Owners
We possess comprehensive public liability and professional indemnity insurances
We endeavour to comply with all Health and Safety laws.
We have our own Health and safety policy.
We work to method statements and Risk assesments
We use the correct PPE
The consultancy has 4x4's and GPS equipment.